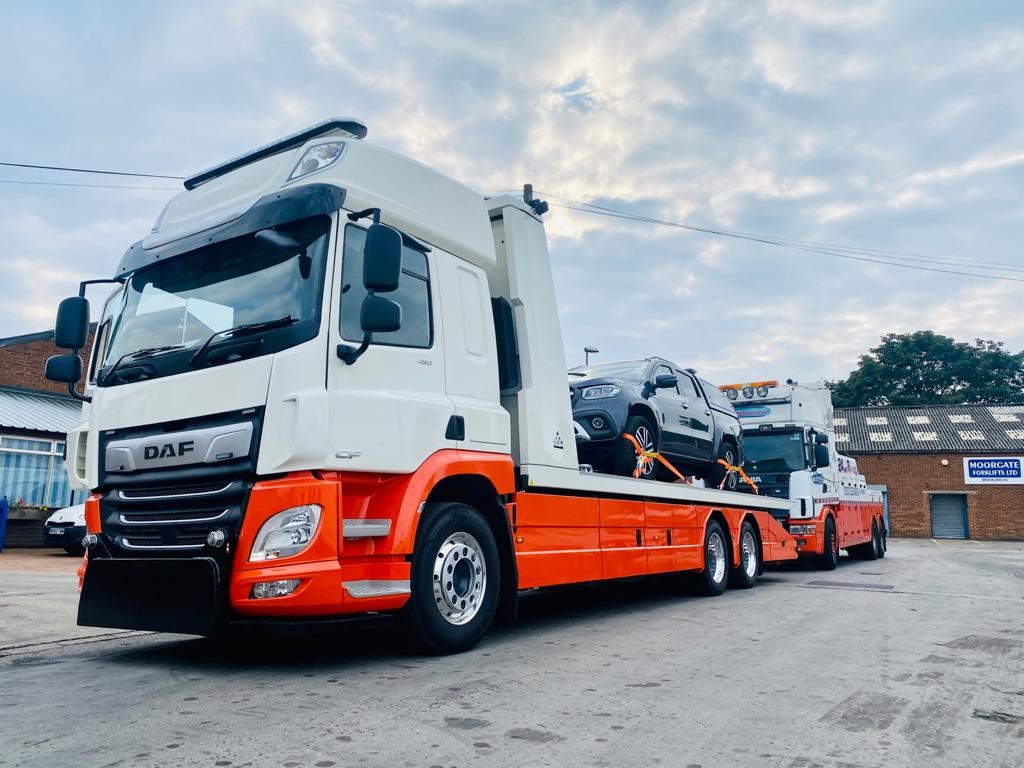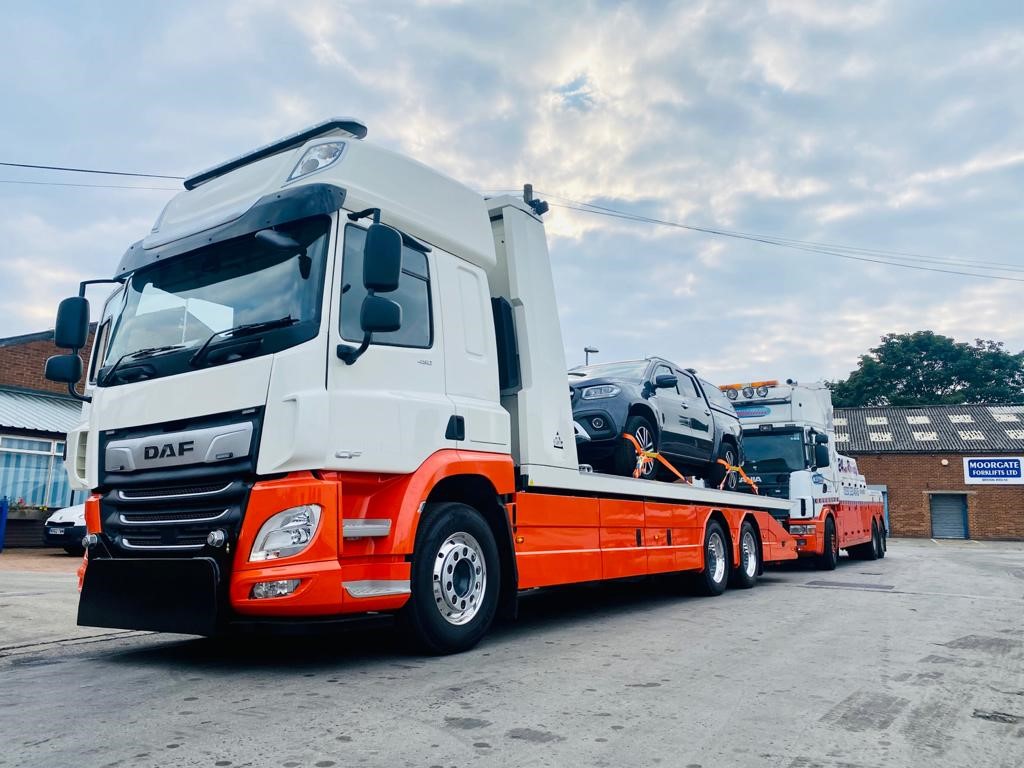 RS Recovery have taken delivery of a new DAF CF designed and manufactured by Falkom B.V. in the Netherlands. The vehicle returned to the U.K where it underwent final touches by their UK distributor, Rydam Universal. We opted for FAS8000+6 system, which features a bed weight capacity of 8000kg with an under-lift capacity of 6000kg, meaning it will be capable of recovering anything from a car to a HGV. The truck will add versatility to fleet and will cope with the ever changing demands of the daily operation.
Added safety
The truck has several features that improve its efficiency and safety when in use:
Innovative extendable beacon bar to warn motorists from the rear and improved lighting around the vehicle
Compliant for Low Emission Zones/Clean Air ones
Extra storage on the nearside of the vehicle, reducing the need to obtain equipment on the offside
Passenger capacity upgraded to 5 people with customised seating to replace the bunk bed
VDZ recovery system for HGV's, which eliminates the need to work under the casualty vehicle when being loaded
5 point camera system giving 360 degree viewing coverage around the vehicle
Watch this space for the livery ….