On the 13th of November, 15 members of the RS Recovery team tackled the challenging and strenuous terrains of the PYG track to raise money for Acorns Children's Hospice Trust.
After leaving our HQ at the early hours of 3:45 AM, we finally made it to Snowdonia National Park, all rearing to go with our thermal layers to trap out the low temperatures.
We started walking towards the track from the Pen-y-Pass car park at 7:30 AM as the sun rose, we were surrounded by was clouds that covered everything in the distance.
The PYG Track lived up to its expectation and gave us a challenging hike up to the Summit.
After hours of hiking up steep steps, rocks and off-track paths, our RS team eventually made it up to the 3,560 ft high summit with temperatures of minus 3 degrees. We got to the top of the summit around 11:00 AM. The cold air burst out of nowhere as we finally reached the highest point of the mountain.
Unfortunately, the visibility was very poor, with no view of what we had conquered for the past few hours but spirits were high, and we all felt proud of our accomplishment!
We spent a while at the summit, taking photos and enjoying our achievement- but we were only halfway!
Legs were aching, cramps and strains were taking a toll on some of our team members, but our work still wasn't done here. It was time to descend.
We decided to descend back down the Miners Track, which was more accessible than the PYG Track at some points.
The Miners Track required various amounts of scrambling when climbing down.  It was very steep, but it went into a flat path afterwards, allowing us to have a more relaxed walk back to the car park.
After roughly around 3 hours of descending, we made it back to Pen y Pass, where we started our journey.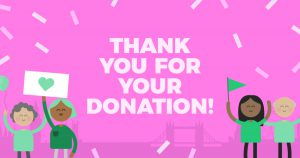 At the time of writing, we have raised a total of £3,340.
Thank You to everyone who has made a donation to our JustGiving page!